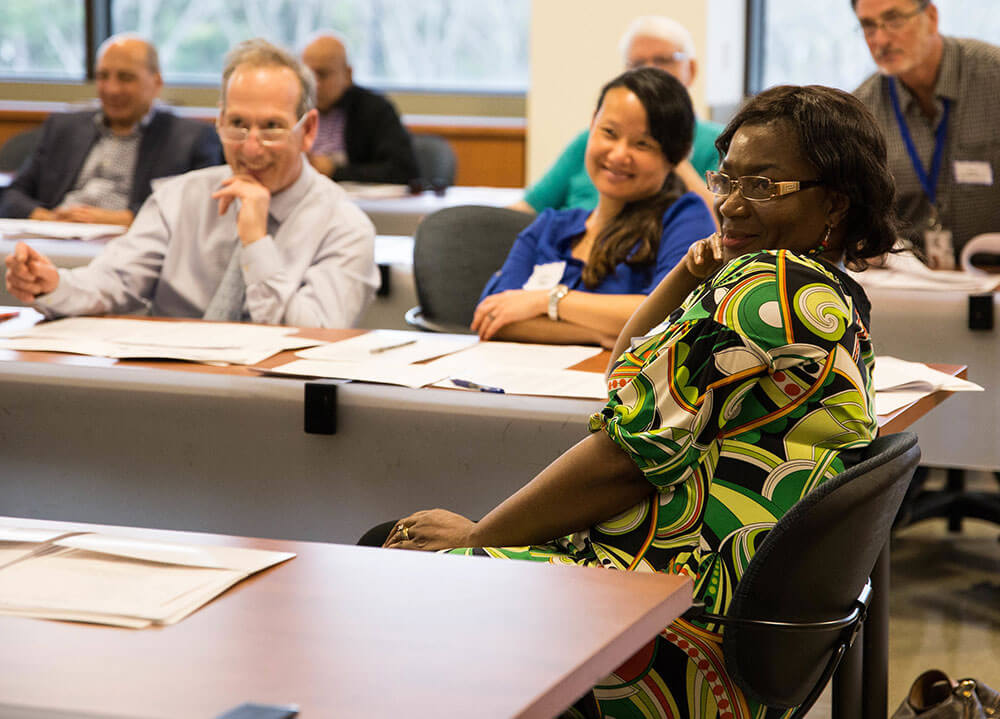 A time for collaboration
Each year we host a faculty retreat for clinical educators. Clinical Faculty Retreats provide the opportunity to:
Earn category 1 CME credits for each hour
Refine and expand your teaching skills
Meet new colleagues and network
Learn about School of Medicine updates
Learn from leaders and experts in medical education
Tour the School of Medicine
While there are additional faculty development opportunities available throughout the year, the retreats are the highlight events of the year. You will receive an email invitation with registration instructions before each event.
For more information, please contact Katie Lyons, faculty development program coordinator, by email or by phone at 203-582-8803.