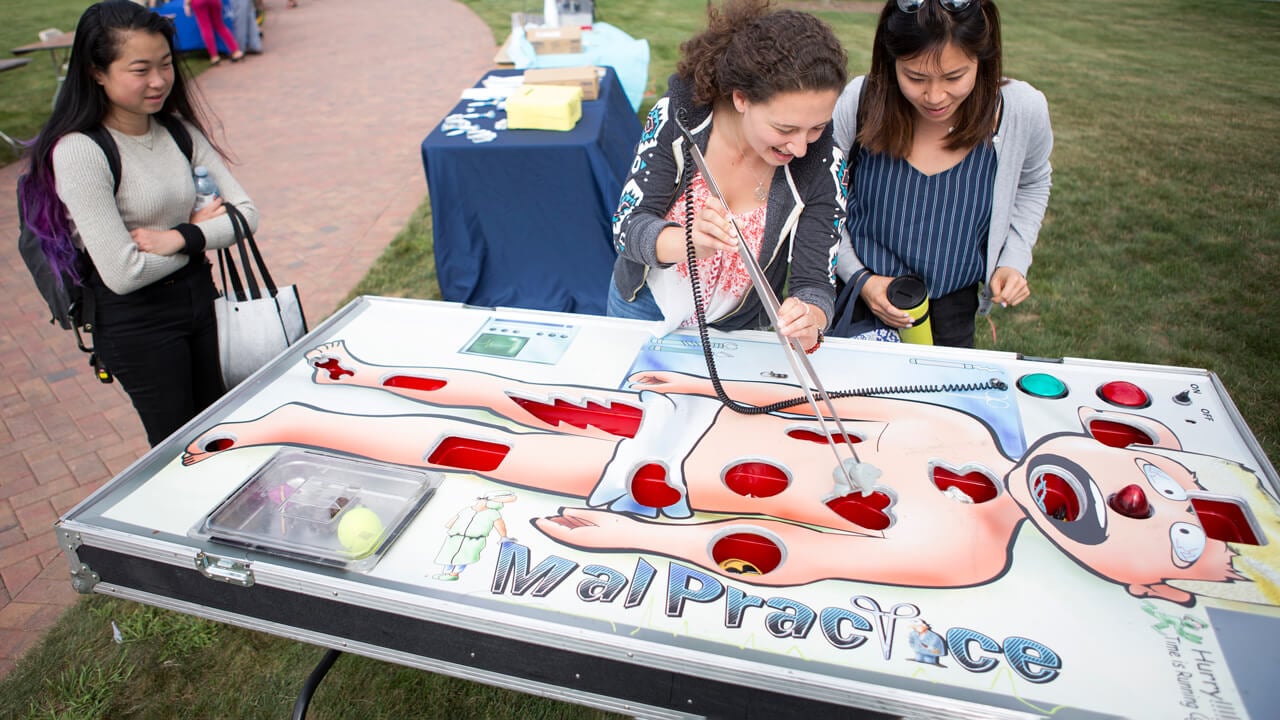 Become part of a medical community, not just a class
Through a network of student-focused services and groups, you'll enjoy the benefits of a supportive and close-knit community. The Office of Student Affairs will guide you throughout your medical school career, acting as your compass from the White Coat Ceremony to Commencement. As our alumni base grows, you also have an expanding network of graduates committed to supporting those who follow in their footsteps.
Upon matriculation, you'll be assigned an academic adviser, as well as a second-year "Big Sib" who will help you transition into your first year of medical school. These relationships will provide a source of guidance, mentoring and friendship that you can count on over the next four years.
During years three and four, you'll work with career advisers who will help you find the right specialty, plan your clinical years and navigate your residency application process. They'll gauge your career goals against your personal skills and aptitudes while specialty advisers will offer their guidance on skill and lifestyle considerations for specific areas of interest.
Our learning communities, faculty and staff provide all of the support and resources you'll need from your first day all the way to graduation, placing you on a path toward a long and meaningful medical career.